Back
Digital Content Marketer
Our company is looking for a Digital Content Marketer to join our growing in-house Marketing team. 
Position: Permanent 
Location: South Africa, hybrid/remote work opportunity 
Salary: R 30 000 – 50 000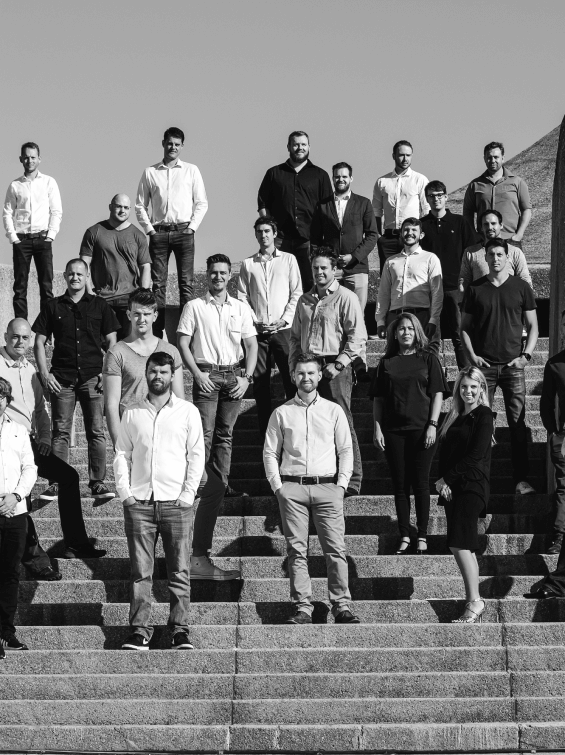 We are Haefele Software. We are a boutique software development firm, established in London 2006, with a growing team of 55 between London, Cape Town (primarily), Johannesburg, and Melbourne.

We are engineering-focused and build high-performance Agile teams, enjoying complex problems, serving a variety of industries and clients, generally abroad.

As a collective, we strive to be surrounded by equally personable, sharp, and growth-minded people, in a space that values relationships, people first, and pragmatic process, to foster the mentor and the mentorable.
Job Description
Overview
Guiding and researching our content strategy in software and related field.

 

Create a vision for blogs, emails, and social media posts.

 

 

Creating engaging and original blog posts, emails, and social media posts targeted to our audience based on current industry trends.

 

Manage, transcribe and write content (blogs, etc.) from our weekly/fortnightly podcast episodes (The Agile CTO)

 

Planning and repurposing prior content across multiple platforms.

 

Optimize content considering SEO and Google Analytics

 

Engage with creatives, inhouse and agencies, on various content initiatives

 

Assisting in email campaigns targeted to prospects

 

Interviewing stakeholders, internal and client, to write case studies. 

 

Assisting in maintaining content on company sites.

 

Assisting in social media scheduling.

 
Qualifications
Related qualifications/diplomas/courses in marketing, journalism or relevant fields 
Prerequisites
3+ years experience as a content writer and/or marketer.

 

Editorial mindset, ideally with some experience with our audience.

 

Hands-on experience with SEO and web traffic metrics.

 

Experience in social media platforms and their content preferences & guidelines.

 

Project management skills and attention to detail.

 

Organized, solid communicator, both verbal and written.

 
Digital Content Marketer
Apply for this role
Do you think you're a fit? Tell us all about you.
Digital Content Marketer
Thanks for applying
We have recieved you application! Someone wil be in touch shortly.