Back
Intermediate Scrum Master
Our company is looking for an Intermediate Scrum Master to join our team.
Position: Permanent 
Location: Cape Town, hybrid/remote work opportunity 
Salary: R 29 000 – R41 000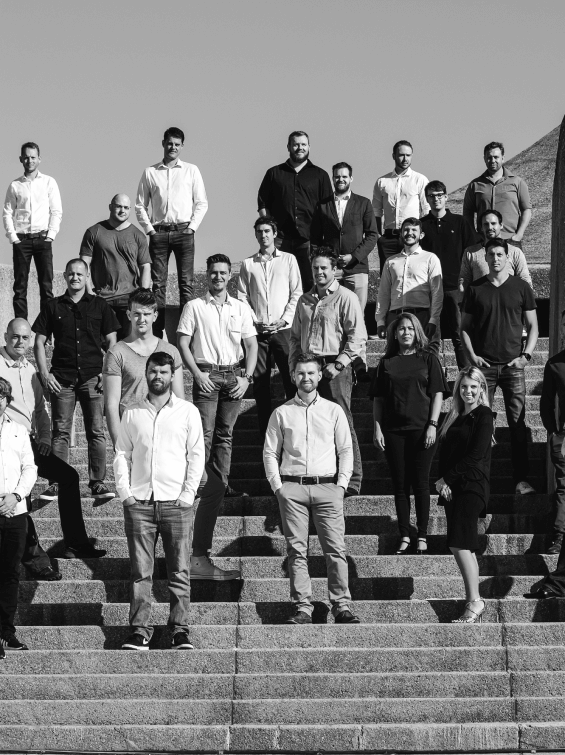 We are Haefele Software. We are a boutique software development firm, established in London 2006, with a growing team of 55 between London, Cape Town (primarily), Johannesburg, and Melbourne.

We are engineering-focused and build high-performance Agile teams, enjoying complex problems, serving a variety of industries and clients, generally abroad.

As a collective, we strive to be surrounded by equally personable, sharp, and growth-minded people, in a space that values relationships, people first, and pragmatic process, to foster the mentor and the mentorable.
Job Description
Overview
Helping software development teams apply the Scrum framework and achieve higher levels of scrum maturity

 

Assist the client, product owner, or business analyst in prioritization and allocation of work to help meet agreed delivery time frames

 

Facilitate relevant meetings, which include Stand Up, Planning, Demos, Client Review, Retrospectives

 

Ensure the implementation of an Agile working framework

Educate and coach team members on Agile 

 

Educate and coach clients on Agile

 

Assist in building well-structured agile practice

 

Resolve conflicts and remove obstacles that occur

 

Help the team in Scrum and Agile practices

 

Help drive and motivate the team of their set

 

goals

 

Help teams implement changes effectively

 

Help build a productive environment where team members 'own' the product and enjoy working on it
Formal Qualifications
Certificate in Scrum or Agile methodologies  
Prerequisites
3+ years prior experience in a scrum master role

 

Familiarity with software development

 

Excellent communication and servant leadership skills

 

Problem-solving and conflict-resolution ability

 

Outstanding organizational skills

 

Ability to analyze and think quickly and to resolve conflict

 

Strong communication, interpersonal and mentoring skills

 

Ability to adapt to a changing environment

 

Self-motivation and the ability to stay focused in the middle of distraction

 
 You will be a self-motivated individual and be able to demonstrate good problem-solving skills.  The successful candidate will gain international experience and possible international traveling.   
Intermediate Scrum Master
Apply for this role
Do you think you're a fit? Tell us all about you.
Intermediate Scrum Master
Thanks for applying
We have recieved you application! Someone wil be in touch shortly.