Back
Creating Engineering Excellence Through a Growth Mindset with Brendan McEnroe
Speakers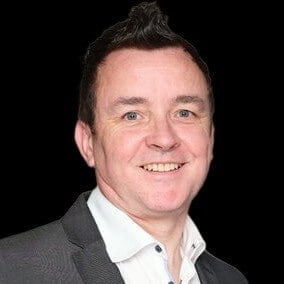 Brendan McEnroe
Creating Engineering Excellence Through a Growth Mindset
Sometimes, it takes a risk to make a difference. Just ask
Brendan McEnroe
, the successful CTO of
Trade Window
, the first blockchain company on the New Zealand Stock Exchange. He is also the founder of consultancy service DigitalTui and co-founder of software firm Block Zero.
Brendan McEnroe
Brendan, a technologist at heart, clearly has his fingers in many pies, which he explains to us in detail in the latest episode of the Agile CTO podcast. He also shares his insights on:
The value of the Agile philosophy in business

The importance of a growth mindset

How the Spotify model has helped his team achieve success

His commitment to engineering excellence 
He also chats a bit about his personal life – his big move to New Zealand (Australia has too many spiders!), what keeps him up at night, and his passion for electronic music. We also raise the question: could music and software development be intrinsically linked? Brendan weighs in on this fascinating concept and so much more.
With over 30 years of industry experience, Brendan shares some of the things he has learned along the way, including how to embrace inevitable change or risk being left behind.
Keep connected with The Agile CTO at Apple Podcasts, Spotify, or our website.
Listening on a desktop & can't see the links? Just search for The Agile CTO in your favorite podcast player.
Key Insights
Taking the plunge
When Brendan moved to New Zealand, it was all about embracing new opportunities and doing something different with his life (and Australia has too many spiders!). He had never been to New Zealand before but thought, 'what's the worst that could happen?'
Passion for the process
Brendan really enjoys the Agile space, right from the early days of DSDM. As it continues to grow and get adopted, he has really seen the value in it. With the Agile philosophy in mind, Brendan has built a team dedicated to excellence.
Want vs. need
Brendan emphasises the importance of turning a want into a need. "Many clients or customers believe they want something, but once you really delve into it, you can start to understand that it's really a need. It's about taking them on a journey to show them what they need. And, in this way, you win their hearts and minds."
Episode Highlights
"We are the first New Zealand Blockchain Company that's listed on the New Zealand Stock Exchange. That's actually really quite exciting ... What we're working on down here in New Zealand" — Brendan McEnroe
"I think the challenge in cross functional teams is how you bring the business with that as well. And that could be finance, that can be sales, it can be customer success. It's bringing them into that mindset to be able to deliver the value and help the team deliver that value'' — Brendan McEnroe