Back
Keeping up with Coach Karina – Karina Bognon
Speakers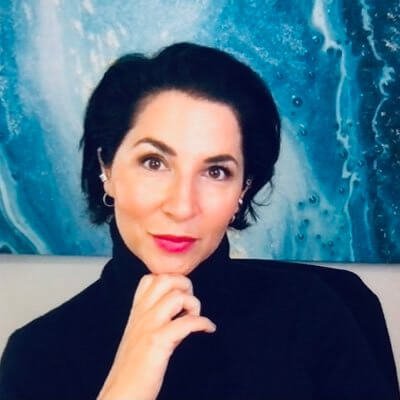 Karina Bognon
Karina Bognon
With almost two decades of experience, Karina BOGNON has helped 1000s of individuals with professional and life coaching. With her background in recruitment, she had the honour of placing over 60 000 people in jobs.
Professional and Life Coaching
And speaking of honour, The Agile CTO got to carve out an hour of her time to discuss all things Coach Karina, from her start in the corporate world at just 18 years old, to her dedication to helping individuals find their passion. If you are an employer or employee, this episode is for you.
Also, make sure to check out our blog post here!
Key Insights
Coaching Becomes a Calling
It wasn't long before Karina found her calling as a professional and life coach, even penning a book on preparing people for the workplace, climbing the corporate ladder, conflict resolution and maintaining a life-work balance. "A lot of people simply do not look at their future, even in the most nurturing environments," she says. "As a coach, I provide individuals with the tools to set up their career trajectory, especially for those in their 30s and 40s. Retirement comes so quickly, so it's important to have a goal, followed by a strategy. Then the real work begins as it's time to take action and deliver, deliver, deliver."
War on Talent
While her job is working with individuals to find their skills and passion, Karina also believes that the onus is on the employer to identify key individuals and don't get too complacent. "When it comes to employees, happiness is a serious factor to consider. Don't just assume they will stick around. They want to be validated and appreciated, and the best way to do this is through promotions, salary increases and opportunities."
Encouraging Empowered Individuals
Karina also talks about the importance of employers encouraging their staff to be empowered. But what does an empowered individual in the workplace mean? "It's an individual with a growth mindset. These individuals know how to work hard and plan for the future. They know how to negotiate a salary increase. They know how to ask for a promotion, or at least put themselves on the path for a promotion."
Episode Highlights
"There's a behavioural equation from German American psychologist Kurt Lewin. It states that an individual's behaviour is a function of the person, including the history, personality, and motivation, and the environment, which includes both their physical and social surroundings. So, this is almost like a beautiful equation, a beautiful formula to understand how some people cannot see their full potential. And so, a lot of mentoring, training, education and coaching must be applied to those individuals. While this may seem like a lot of effort to put into an individual just to get their job done, some people are certainly worth every penny of investment." - Karina Bognon
"Get together, invite conversations, and learn to shut up as leaders. Ask your employees what they want and how they want their future to look. What's their ideas? And then take notes. Learn to have radical honestly in your business, and your employees will grow with you." - Karina Bognon