Back
Navigating a data-driven digital world with Dael Williamson
Speakers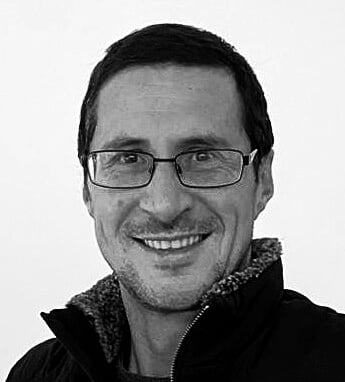 Dael Williamson
Dael Williamson
We've heard of data warehouses, but what about data lakehouses? It's the merger of the minds in the latest episode of The Agile CTO, as hosts Guy Coleman and Harley Ferguson chat to Dael Williamson, Databricks CTO for Europe, the Middle East, and Africa.
Databricks and Digital Transformation
Dael tells us more about data lake houses, his work in data, and helping clients navigate this data-driven, digital transformation. As one of the top 10 Fastest Growing Private Tech Companies in the world, Databricks is a unicorn business with 7 000 clients in traditional, commercial, and emerging businesses. Dael tells listeners all about the work Databricks is doing to democratize data and AI, transform businesses and solve the world's problems.
He also touches on a number of other fascinating topics, such as:
-His own journey into data science
-Scaling your dev team
– The importance of data and upcoming trends in the data space
Also, make sure to check out our blog post here!
Key Insights
Building a new digital world
Lakehouse is a new category. Think of it as a place where data management plays and the evolution of database engines. Headquartered in San Francisco, the founders of Databricks are also the original creators of Apache Spark, the multi-language engine for executing data engineering, data science and machine learning. They've also invented a number of open-source frameworks and projects in the Apache Foundation and the Linux Foundation.
The path to upskilling
Dael assures that there are very accessible ways to become a Databricks data engineer as it supports multiple programming languages like Python, R, and SQL. It's also easier and more intuitive to use, thanks to productivity tools that take away much of the pain that data scientists normally would go through
Journey versus destination
As a new business, it's about creativity around what you do and recognising that you don't have to start with the most complicated thing. Don't start by trying to achieve the hardest goal first. It's about the journey, not just the destination.
Episode Highlights
"In the field engineering space, there's a hiring velocity. We need more solution architects and specialist product advocates. At Data Bricks, there's a top-notch kind of criticality. We're looking for really talented people, but at the same time, we're also looking for diversity. We want to grow an incredible culture. If you're naturally curious, you can keep up with the pace and enjoy a variety of work, there's a huge amount of opportunity in this business and industry." - Dael Williamson
"In the beginning, you're not going to have tonnes of data, and your use cases will be fairly rudimentary. As a new business, it's about creativity around what you do and recognising that you don't have to start with the most complicated thing. Don't start by trying to achieve the hardest goal first. It's about the journey, not just the destination" - Dael Williamson