Back
The Little Loop with Charlotte Morley
Speakers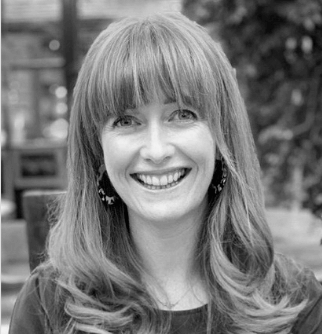 Charlotte Morley
Charlotte Morley - Founder of The Little Loop
Google Charlotte Morley and you'll likely come across many articles about the entrepreneur's success on Dragon's Den. But it's her start-up rental marketplace for kids, The Little Loop, that she's most proud of (although, she admits that the den is a scary place!).
With The Little Loop, Charlotte hopes to make a difference in the fashion industry and help parents along the way.
The Little Loop and Dragon's Den
Charlotte has had a fascinating career trajectory from civil servant in Iraq for the UK Ministry of Defence to owning her owning kids clothing rental business.
In our latest episode of the Agile CTO, hosts Guy Coleman and Alan Haefele talk to Charlotte about her journey.
Find out all this and more. She also shares some juicy behind-the-scenes details from her time on Dragon's Den.
Also, make sure to check out our blog post here!
Key Insights
Combining Fashion and Tech
Charlotte says there's been a massive change in the business in the last few months, and many players are entering the sustainable fashion space. As such, Charlotte is keen to build a tech platform, not just a brand.
Into the Dragon's Den
Despite working in war-torn regions as part of her time with the UK Ministry of Defence, Charlotte jokes it was her stint on Dragon's Den that really proved her mettle. "I was absolutely terrified!" she exclaims. "It's like going into an exam, and everyone is going to watch you do it and find out your results. When I was approached for Dragon's Den by the researchers of the show, my first instinct was to say no. But then I slept on it and realised that it was such a good PR opportunity for the business. Because we're doing something so different, we really need to be able to break through and get our company in front of the masses. I realised I would be doing my business a disservice if I didn't do it. So, I just had to do my due diligence, really work the numbers, and make sure that I knew my stuff."
The Little Loop
Despite the challenges of running a start-up company, Charlotte's vision of what The Little Loop can become keeps her grounded. "We're trying to make sure that every garment is maximised in terms of its lifecycle, which reduces the relative impact of the carbon dioxide that goes into producing clothing. We're also trying to create a system that's better, easier, more convenient and cost-effective for parents."
Episode Highlights
"I've always recognised that this is the way the fashion industry needs to go, and everyone will need the tech to do this. So, while we are a clothing rental brand, we're building an incredible tech platform that's extensible so that it can be white labelled and used by other people. So ultimately, we will either have a separate business or pivot into the tech space at some point. That's always been my ambition." - Charlotte Morley
"We've bitten off quite a big challenge. Although our concept sounds very simple, it is very different to what people are used to. We're two years into the journey; it's exciting times but also very busy, which I'm happy about." - Charlotte Morley