Haefele RISE. Train. Mentor. Coach
Haefele RISE. Train. Mentor. Coach
At the end of 2018, it became clear to me that we are built for more than just developing software for our clients.
Looking beyond the obvious growth over the past 3 years, something special stood out. Not just that we had pulled together a solid base of talent across 43 individuals, but that almost all of us enjoy teaching and mentoring. Most companies would be fortunate to have a handful of such teachers, those willing to share and coach those around them, but it is truly special when nearly everyone walking the passage enjoys putting up their hand and sharing knowledge to enhance their team and others.
I'd like to think this is a product of our culture, but in reality its a combination of factors starting with the individuals themselves, who have the knack of being the mentor and the mentored, seamlessly and sometimes simultaneously, each carrying sufficient humility to listen knowing you don't know everything, and at the same time, being sufficiently skilled and prepared to step up and teach when the time calls for it. This is something special and it became clear we need to both protect it and harness it. And so, we introduced the initiative RISE.

For us, RISE is all about teaching, coaching and mentoring and brings together all our mentoring efforts under one umbrella, providing some structure to those efforts that need it, and otherwise a place to explore new ways of mentoring in software and business, both internally (for team members, interns) and externally (for clients, students, broader community). As Stephen King puts it, "Talent is never static. It is always growing or dying" and RISE is one of the ways we prepare that talent for growth.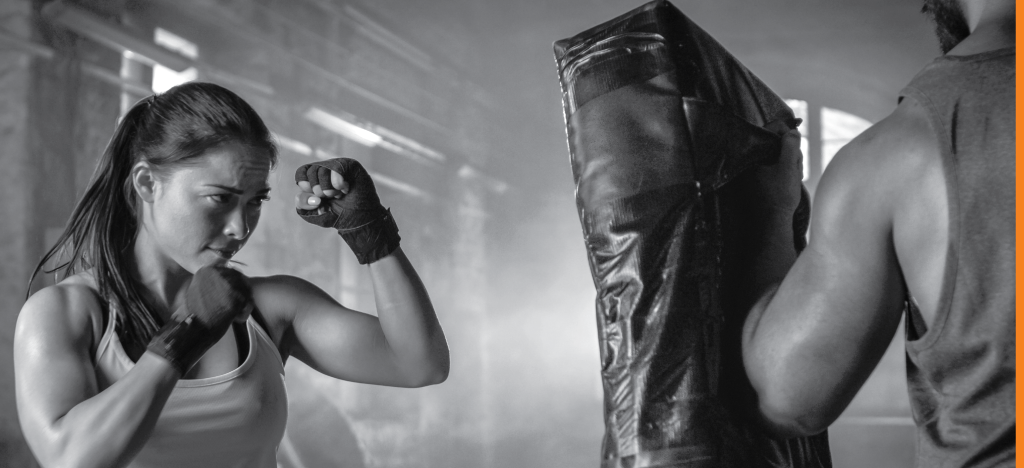 At present, RISE represents 8 efforts:
Progression
Skills & Development
Blogs & Articles
TECH Talks
Community
Meetups & Events
Courses & Series
Internships
Below, we'll outline a little bit about the first 5, which are underway. The latter 3 for development in 2020 so will make that the target of another blog later this year, or early next.
Progression
With the pace of the industry, career progression in IT can be very inconsistent in the market, across Business Analysis, Development and Testing disciplines. It's often very subjective and context-dependant to determine whether a developer, analyst, or tester is in intermediate, or senior, or neither. From our perspective, it's a mix of hard skills, soft skills and experience – importantly quantity and quality of experience – that makes for progression.
This in isolation isn't rocket science – most professions call on a mix of hard skills, soft skills and experience (quantity and quality), but what's harder is determining that definitive, objective list of hard skills and soft skills, and what's even harder is trying to determine where the line is e.g. between intern/junior, and junior/intermediate, and intermediate/senior, and senior/lead. Each company draws these distinctions somewhere, either explicitly or vaguely, making it inconsistent across the industry.
The closest thing we have to an "industry standard" would be "a senior developer has a degree qualification and 8 years experience" which is wholly inadequate. E.g. a developer that has 8 years' experience in a single stack, with limited exposure, on unhealthy teams, surrounding by poor process could very well be less experienced than a developer with 4 years' experience, engaged in 3 different solutions on healthy teams with good process, with exposure across the development cycle. Does that make the latter developer a senior too, or does it make both of them just intermediate developers?
There are a lot of blurred lines, making this confusing to clients, who have their own expectations on what senior means, and additionally confusing to the software professional who is interested in progressing their career. We feel that companies who don't have a clear sense of progression, indirectly contribute to the already-high levels of staff turnover among software professionals, as the only way for an individual to advance their career is to move companies.
So what did we do?
As part of RISE, our approach to this has been to engage across developers, analysts and testers to each unpack the set of hard and soft skills needed for healthy software development teams, and tease out the quantity vs. quality of experience that is demanded as someone progresses their career from junior to lead. We've taken a few months to do this, discipline by discipline, team by team, building a set of attributes/qualities that developers, analysts and testers themselves have defined and grouped as expected at progressing levels. This has become our Progression Guide, giving a guide to each individual's progression, which now facilitates positive and constructive conversations about what important skills and attributes are missing, conversations focussed on mentoring those missing pieces, by avoiding subjective opinion, and talking to a standard that the team members themselves have set.
We're committed to improving this guide iteration by iteration, ultimately to provide high-quality mentoring enabling each and every software professional in the business to RISE.
Skills & Development
As touched on above, part of career progression is about hard skills, so we've worked to increase our annual budget for Skills & Development year on year since 2016, trying to provide more access to formal courses for individuals in the company, either those where a gap has been identified, or where a qualification or skill will play to a competence we're looking to build in a team or the business as a whole.
This starts out as a Wishlist trio from each individual, providing 3 software/technology/business-related courses they'd like to improve themselves with (1st choice, 2nd choice, 3rd choice), and from there, as far as possible, one choice of each individual is prioritised to best fit their career, team, and business direction. We are currently working to up-skill at least 1 individual per month, hopefully building to 2, then 3 over the coming year.
Blogs & Articles
We've finally launched our blog introducing a platform for the business to share key stories, technical and opinion pieces on technology, coding, business, and our approach to building teams and solutions. So far, we've published a few covering a range of topics and excited to keep this growing with anyone in the company invited to write and share a relevant topic.
Below is a summary and link to a few topics we've published so far: