The Importance of Mentorship in Software Development
The Importance of Mentorship in Software Development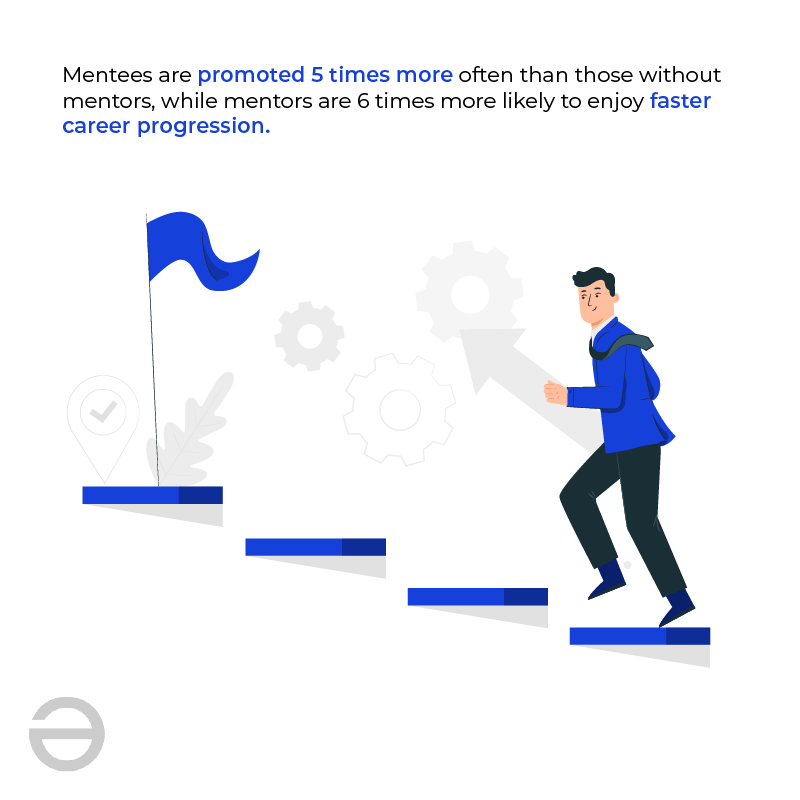 Mentorship is a critical component of professional development in any industry, and this is especially true in the software development space. For an up-and-coming software developer, a good mentor provides guidance, advice, and support, helping mentees navigate the complex and ever-changing world of coding. According to research, mentees are promoted five times more often than those without mentors, while mentors themselves are six times more like to enjoy faster career progression.  
 With this said, let's take a closer look at the importance of mentorship in software development and why it's not only beneficial to mentees but mentors and your software house.   
The role of the mentor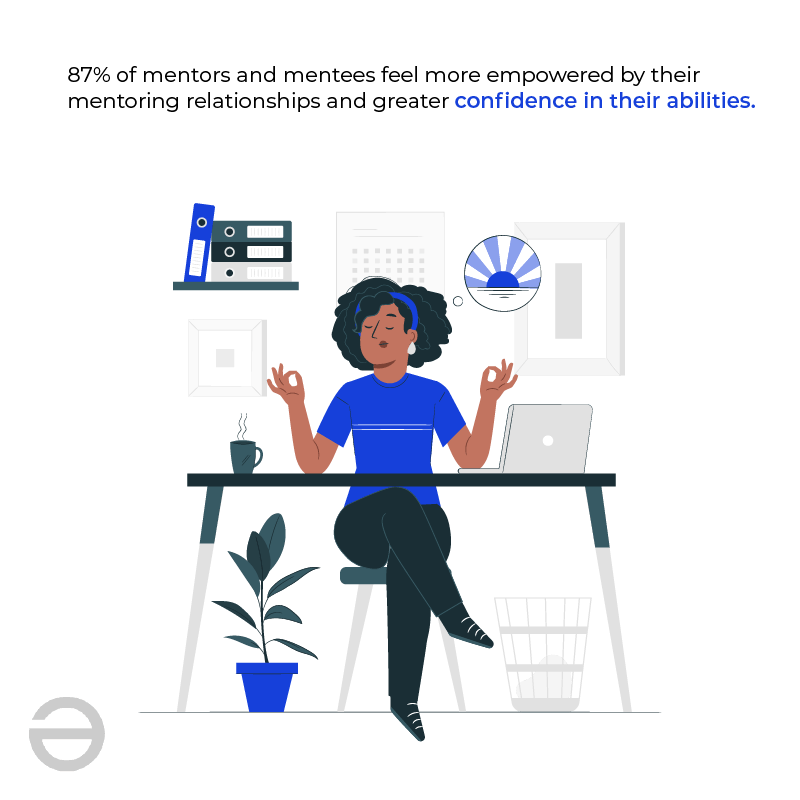 A mentor's role is to share their knowledge, skills, and experiences, help mentees avoid common mistakes and set realistic goals for their professional growth. What's more, mentorship is known to help build a sense of community and belonging within a team or organisation, fostering a culture of learning and development that puts the mentee on a path to professional success, empowerment, competence, and confidence in their field. It's also a way for more experienced developers to give back to the community and help shape the future of the field by passing on their skills and knowledge to the next generation of developers.  
The benefits for mentees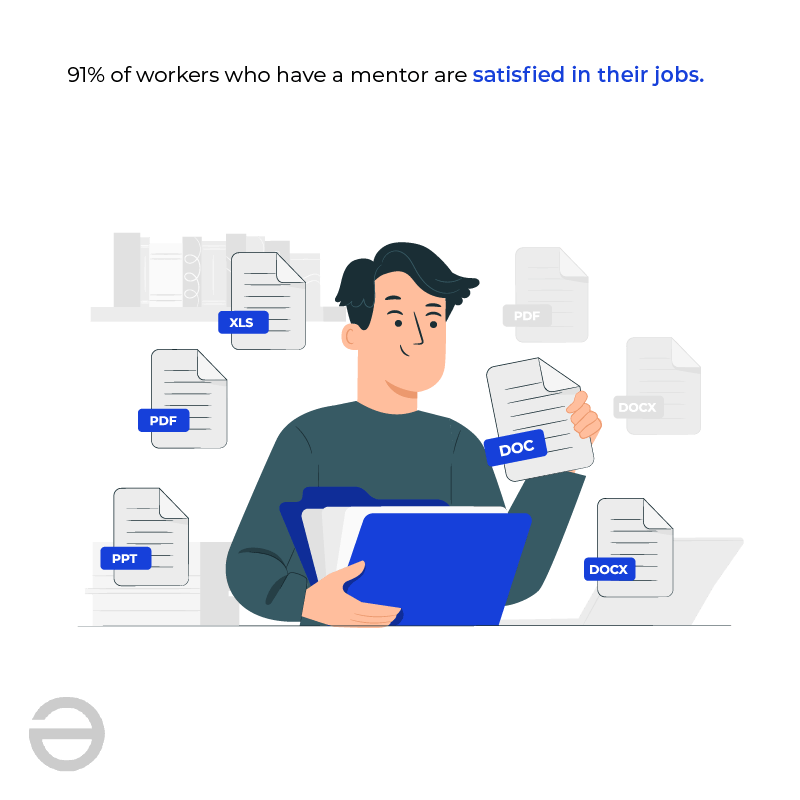 Of course, mentees benefit greatly from the guidance and support provided by a mentor. A mentor provides mentees with a sounding board for ideas and concepts, offer guidance on career development and help them navigate the world of software development, which can be complex and demanding. In addition, mentees can learn from the mentor's experience and expertise, which can help them avoid common mistakes and make better decisions. Furthermore, mentorship can also help mentors develop a professional network, which can be invaluable in their future careers. Overall, research shows that 91% of workers who have a mentor are satisfied in their jobs. 
Benefits for mentors
Mentoring is not just beneficial for mentees; it's also an incredibly rewarding experience for mentors. In fact, a recent study found that 84% of respondents reported that mentoring relationships provide two-way inspiration for mentor and mentee.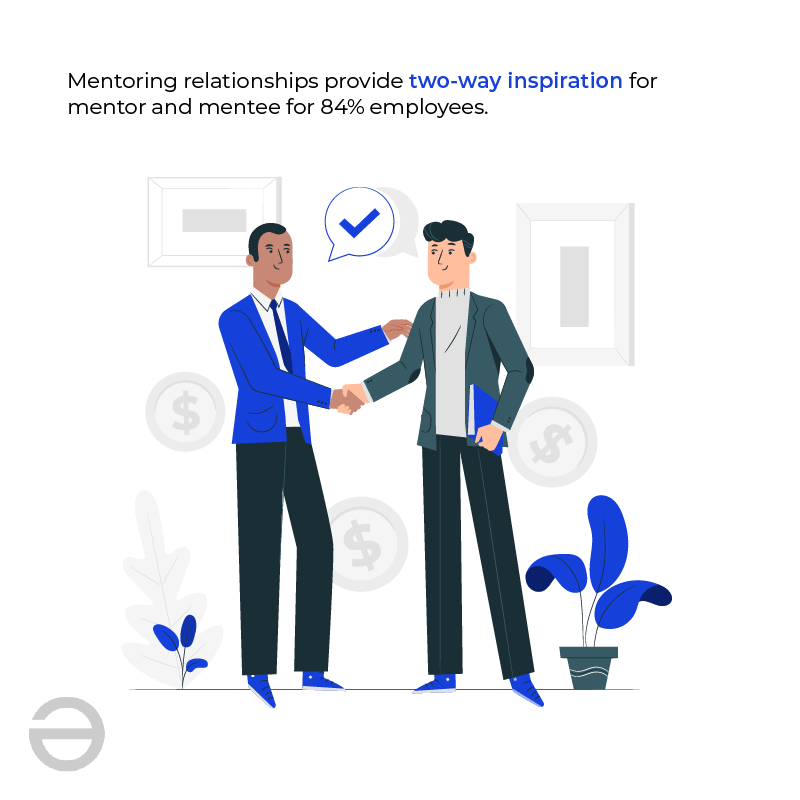 Mentors have the opportunity to share their knowledge and experience with others, which can be a highly fulfilling and satisfying experience. Mentoring can also provide an opportunity to develop leadership skills, stay on top of current trends and technologies and develop a professional network, which benefits mentors for future career prospects.  
Benefits for a software development company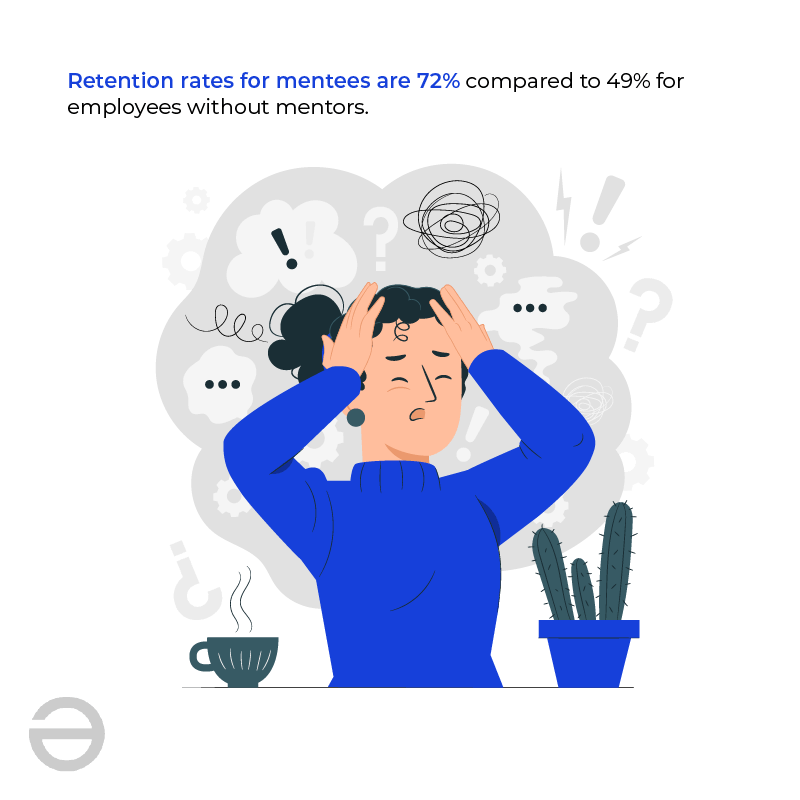 Mentorship can also be a valuable asset for your software development company. A thorough and rewarding mentorship program can help to attract and retain top talent, as mentees are more likely to be satisfied with their careers and stay with the company longer. In fact, retention rates for mentees are 72% compared to 49% for employees who do not participate in a mentorship program.  
Furthermore, mentorship can also help to improve the overall quality of the company's products and services, as mentees are better equipped to make better decisions and avoid common mistakes. A mentorship program can also help to promote a culture of learning and development within the company, which can be beneficial for all employees. 
Considering implementing a mentorship program?
 Implementing a mentorship program can be a bit of a challenge, but completely worth it for all involved. The key is to have a clear plan, which includes the goals and objectives of the program, as well as the roles and responsibilities of the mentors and mentees. Prioritise establishing a process for selecting mentors and mentees, and to provide training and support for both. It's also important to have a system in place for tracking progress and evaluating the effectiveness of the program. 
Mentorship at Haefele
Mentoring is an essential component of employee growth and company culture at Haefele Software. Learn more about what we do and how we work here: https://www.haefelesoftware.com/about-us/