Back
Junior Functional QA
Our company is looking for a Junior Functional QA to join our team.
Position: Permanent
Location: Cape Town, hybrid/remote work opportunity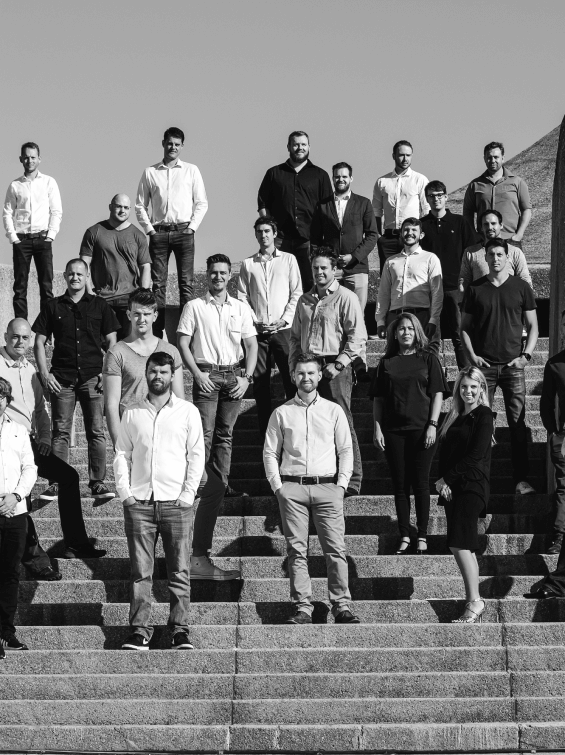 We are Haefele Software. We are a boutique software development firm, established in London 2006, with a growing team of 55 between London, Cape Town (primarily), Johannesburg, and Melbourne.

We are engineering-focused and build high-performance Agile teams, enjoying complex problems, serving a variety of industries and clients, generally abroad.

As a collective, we strive to be surrounded by equally personable, sharp, and growth-minded people, in a space that values relationships, people first, and pragmatic process, to foster the mentor and the mentorable.
Job Description
Overview
Being involved in the planning of the process.
Design and create test cases per project iteration.
Run test cases and complete test cycles on project iterations.
Creating bugs and retesting the solution to ensure they have been resolved correctly.
Create and manage test reports.
Create and manage test packs.
Actively drive the QA best practice throughout the SDLC.
Participate in defect reviews.
Liaising with and testing third-party applications.
Familiar with Source control
Comfortable working in a fast-paced Agile development environment.
Solid understanding of SDLC phases including requirements analysis, design, coding, testing, release, and maintenance.
Good knowledge of SQL and scripting
Good understanding of REST API and tools like Postman
Good of understanding of HTML and CSS
Comfortable using dev tools to investigate issues
Formal Qualifications
Degree/Diploma/Accredited Certificate in Quality Assurance, Computer Science, or equivalent will be beneficial. ISTQB qualified.
Certification Expectation
While not a requirement, the candidate will be expected to achieve the following certifications (paid for internally) within a reasonable agreed time if successful
Microsoft Azure Fundamentals Certification
Microsoft Azure Data Fundamentals Certification
Prerequisites
Foundation in being customer-focused and passionate for doing what's right for the customer
Great interpersonal, and oral/written communication skills
Great organizational skills and an eye for details
A good understanding of software quality assurance processes is required
Experience testing multiple platforms including desktop, web, and mobile-based systems
Excellent understanding of testing concepts and the role of QA in a team.
Understand the various stages of the SDLC.
Strong SQL skills.
Strong understanding of Agile/Scrum methodologies.
You will be a self-motivated individual and be able to demonstrate good problem-solving skills. The successful candidate will gain international experience and possible international traveling.
Junior Functional QA
Apply for this role
Do you think you're a fit? Tell us all about you.
Junior Functional QA
Thanks for applying
We have recieved you application! Someone wil be in touch shortly.