Back
3 Keys to Employee Satisfaction: Compensation, Culture, and Growth
Speakers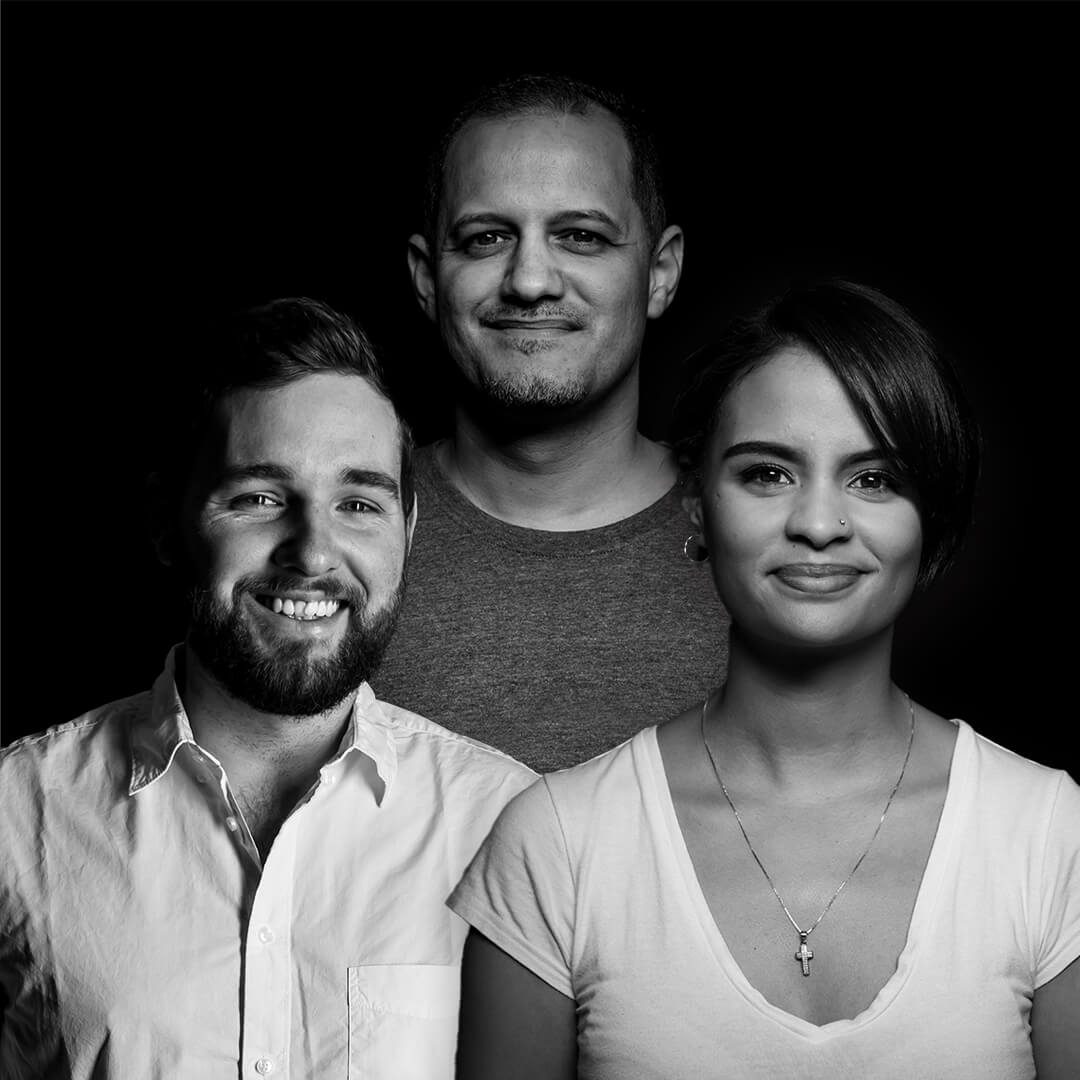 Jamie-Lee Havenga, Kyle Roycroft, Clint Hill
3 Keys to Employee Satisfaction: Compensation, Culture, and Growth
We invited 3 members of the Haefele Software team to talk about employee experience … with our CEO Alan Haefele.
In this market, it's important to know what attracts candidates.
Our team said they consider 3 factors when deciding whether to stay or go.
1. Compensation & benefits
2. Culture
3. Growth opportunities
Guess which one they care about the least?
Hint: It isn't culture.
What Makes Employees Happy?
It's a candidate's market right now. So, what makes employees happy? 
Employee experience is a balance of three factors: compensation, company culture, and growth opportunities.
In this episode, we hear from the Haefele Software team about where we've come from, what criteria we use to evaluate our jobs, and what irritates us enough to leave.
Our three guests are Jamie-lee Havenga, People & Culture Associate; Clint Hill, Test Lead at Haefele Software; and Kyle Roycroft, Business Analyst — all at Haefele Software.
Let's take a look at what collective wisdom this roundtable produced!
Key Insights
Compensation
Salary is the starting point to entice employees who might be considering leaving. Compensation could actually matter more to an employee in the early stages of a career than, say, benefits do to an employee with more work experience. Yet Clint pointed out that money was one of the least compelling factors to him at his current stage, and Jamie and Kyle concurred.
Culture
Jamie observed that we spend the most time with our coworkers, so having healthy relationships at work mattered most to her. Kyle described this feeling as walking into a restaurant and knowing within 30 seconds whether you're attracted to the vibe. These are just different ways of saying that company culture is a hugely important factor in whether employees stay or go. Nobody — and we aren't being hyperbolic here — wants to work somewhere with a toxic environment. A company that supports mental health and healthy employee relationships has an advantage over a company that doesn't take a rigorous approach to hiring for culture fit.
Security & Growth
All of us have the sense that the grass is greener on the other side at one point or another. That's normal. But feeling secure in our work through understanding the value that our work contributes and having the influence to actually affect strategy can also be a significant determiner. Employees who feel invested in, who are given opportunities to grow and advance, are contented employees.
How Hiring & Onboarding Affects Employee Longevity
The person who first compared the interview process to dating was extremely perceptive. Starting a new job is stressful enough, but what if you discover that what you were sold isn't what you were given? The candidate experience is key on day one and day two to alleviate the natural anxiety of whether the company was transparent about what it's like to work there. It's only based on the first date that you decide whether you want to schedule the second, third, and fourth. Kyle's take: "The interview process is almost catered to for the company, but at the end of the day, if you want someone's loyalty, they also need to have the opportunity to understand what they're getting into." No, you won't always be 100% aligned with the entire company once you peek behind the curtain, so to speak, but authenticity needs to be a part of the DNA of the interview. Jamie's take: "It's not so much about you as a candidate sitting there and trying to sell yourself, but also, we're giving you the opportunity to look into who we are. It goes both ways." At Haefele, there's a staff experience committee that talks to people to verify that the open door policies really are open door, so to speak. This employee advocacy grants everyone the ability to be heard. Clint's take: "We spend a lot of time working on the culture, working on an environment where people feel safe to give their opinion. That's worth giving ourselves a pat on the back for." He just had a conversation with a tester who has finished the three-month probationary period, and that person said coming to work was more like a community than a company. That's the degree of openness that permeates through the interview, candidate, and onboarding process that makes employees feel valued. Authenticity earns trust for the company.
Improving the Employee Experience
There's no specific way to prepare for failures you're unaware of, but once you do become aware of them — such as, let's be honest, in an abrupt employee resignation — it's important how you respond. - If resignations lead to a key policy change or event that needs to be addressed, then own it. - Acknowledge that no company is perfect at all times for all employees. - Evaluate the learning that has arisen and ensure that situations are handled better in the future. - Seek feedback and discussion from employees regularly about their employee experience. - Vigorously defend a culture in which individuals can speak openly with leadership about challenges or conflicts. To Clint, the very fact that company leaders are comfortable admitting and discussing past problems signifies a healthy culture. "Having that same same approach is healthy within our team, and I think that comes from the top down," he added. Podcast cohosts Guy Coleman, Harley Ferguson, and Alan Haefele give guests Jamie-lee Havenga, Clint Hill, and Kyle Roycroft particular thanks for their candid conversation about their employee experience in Episode 20 of The Agile CTO.
Episode Highlights
"You spend most of your day at work. If you aren't able to have healthy relationships with coworkers, it's not going to be an enjoyable experience." — Jamie-lee Havenga
"Company culture would either encourage the support of mental health or completely go against mental health. That could play a big factor." — Clint Hill
"Knowing that you have a space where you can actually engage with people and raise an issue is a big thing. It makes you feel heard." — Kyle Roycroft