Back
CEO of Payu with Karen Nadasen
Speakers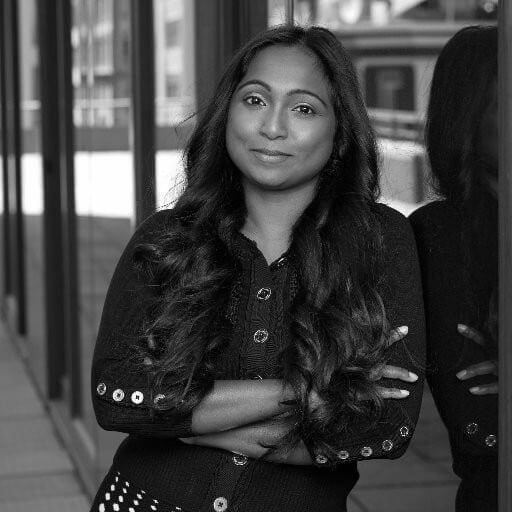 Karen Nadassen
Karen Nadasen
We had the pleasure of chatting to Karen Nadasen, CEO of PayU, in the most recent episode of The Agile CTO.
Karen is regularly described as one of South Africa's most inspiring women in tech.
She is the current CEO of PayU South Africa, a global financial technology company and payment service provider. She also has many accolades to her name, including the Regional Winner (SADC) of Africa's Most Influential Women in Business and Government 2018.
CEO of PayU
Guy Coleman and Alan Haefele chat to Karen about her role at PayU SA, her journey as a woman in Fintech and inspiring the next generation.
Also, make sure to check out our blog post here!
Key Insights
Africa versus the world
PayU is a global company catering to over 2.5 billion consumers, 400 000-plus merchants and 52 markets. With offices in Latin America, Eastern Europe, India and Africa, PayU's strength is emerging markets, with a vision to drive a financially inclusive payment sector. Karen indicates that she believes the technology landscape in Africa is changing and ever evolving. "I think Africa's financial technology, Fintech and payments spaces are evolving rapidly. We've already started to lay down the foundation and infrastructure. For example, moving from 2g to 5g has helped South Africa and the rest of the continent adopt a more digital world."
Finding Purpose
Thanks to her colleagues and mentors, Karen soon got into DNI diversity inclusion, which she says really opened her mind. "It allowed me to look at the path or trajectory of other influential women in the industry," she says. "A woman in tech was rare, even more so in South Africa. Going to the UK opened up some doors for me. I was invited to different forums and provided with various opportunities to really give back and start thinking about my purpose."
Fail fast, move forward
As a successful woman in tech, Karen believes in the importance of lessons from leaders to inspire the next generation of technology greats. "From an agile CTO perspective, you want to fail fast. That's the mantra. Try different things, fail fast, learn and move forward. If you do this in an agile manner, then the opportunity to learn is a lot bigger. You have to be open to failure. If not, you're not really learning and growing. Understand the risk, do your homework, keep an open mind and be willing to learn from it. I would also encourage tech leaders to learn about other markets, listen to your clients and merchants, and understand their pain points. That's really something that has helped me."
Episode Highlights
"Being surrounded by really powerful women in the tech industry was really inspiring. It was incredible seeing female scientists get recognition for their contributions to science and technology. That changed things for me and gave me a new perspective. What's more, these women were accessible, which made a huge difference. The experience really humbled me and made me think about my purpose and how I could give back." - Karen Nadasen
"I think Africa's financial technology, Fintech and payments spaces are evolving rapidly. We've already started to lay down the foundation and infrastructure. For example, moving from 2g to 5g has helped South Africa and the rest of the continent adopt a more digital world." - Karen Nadasen