Back
Forbes 30 Under 30 Founder on His Hybrid Workspace Startup
Speakers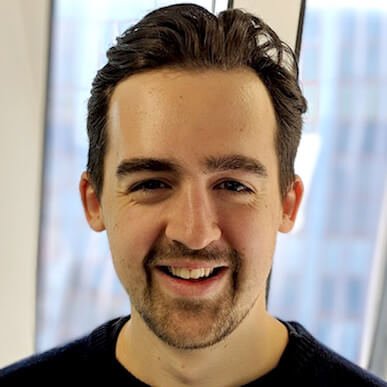 Tom Watson
Forbes 30 Under 30 Founder on His Hybrid Workspace Startup
Our guest today didn't start out passionate about office space and property, but he did have a passion for solving problems by building startups. 
The problem he discovered was that office space is filling wildly different roles in our lives today and that people need flexibility and choice when it comes to hybrid work. So he decided to build a platform to solve it (originally written in AngularJS, if you can believe that).
Forbes 30 Under 30 Founder on His Hybrid Workspace Startup
In this episode, we interview Forbes 30 Under 30 Tom Watson, Co-Founder & former CTO at Hubble and Mentor at Seedcamp, about his first startup, why he encourages founders to tinker, and his future plans.
Join us as we discuss:
How Tom discovered a passion for the office space marketplace

What landing the Series A was like

His time as CTO and why he's former CTO now

The details of how he built what became the Hubble platform
Key Insights
What it's like to land Series A funding
Since Hubble was developed through Entrepreneur First, the natural path of the business featured pitches for series-based funding. But what triggered their first thoughts about funding? Hubble's month-on-month metrics aligned with the perception held by Tom and his co-founder: it was time to expand and capture more market share. The coworking space industry was picking up momentum around the world, affirming the market potential they identified. They had a clear plan to introduce new features which would address retention as well as growth.
Building the Hubble platform
Tom built Hubble, originally, as a Django monolith. Over time, the platform featured an Angular front-end app, but Google's decision to no longer support Angular 1 created a challenge. It turned out that React offered more in the way of hiring potential and longevity, so naturally that's eventually what the team went with. The perks of being a language-agnostic platform! As for hosting, Tom's decision was Heroku early on, which rewarded the team with pain-free DevOps management as the platform scaled.
Episode Highlights
"We are seeing this transition to more remote-first ways of working, where the office plays a different part in how you see working happen."
"I'd be lying if I said at the start of my journey that I was passionate about office space and property. I was passionate about problem solving and about building a startup."
"Although everyone can have opinions and you should absorb that to a degree, you should have your conviction and be confident."
Leave a comment
Let us know what you think. We promise your email address will not be published.
Thank you for reaching out.
We'll be in touch in the next 24 hours to arrange a session with you.