Back
Turn your work into enjoyment with Ben Deacon
Speakers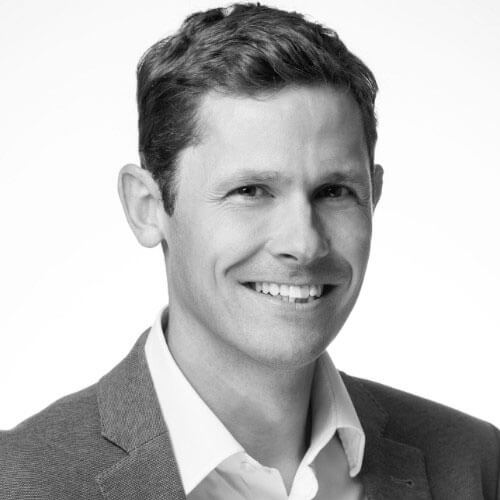 Ben Deacon
Turn Your Work Into Enjoyment
Is it always so easy to stay positive? What advice can be given to those looking to live equally positive lives no matter the personal adversities? Is it as easy as, say, picking up sailing?
Building a Low-Code/No-Code Platform
Ben Deacon, Founder at Staverton Partners, shares lessons gained from his experience and his expectations for the future.
Ben chats with us about:
His highly unusual education and background

Low code/no code versus the high code world

Authentication in the B2C world

Running, sailing, and doing work that you enjoy
Key Insights
His highly unusual education and background
Being resilient is something we all strive for — whether it be working towards a better job or trying to be happier in life. But for some, resilience is a mainstay and the only way to keep going. For Ben Deacon, his life before becoming a chartered accountant has been challenging to say the least — he described it as "defined by global financial crises."
The Early Days
After finishing his education in manufacturing engineering at Cambridge University, Ben experienced a lull in job offers. Shortly after 9/11, he went to 15 first-round interviews and 10 final interviews to no avail. When he understood that the big companies weren't really recruiting, Ben took a year off to reassess. Eventually, Ben took a position on a property modeling team with the Royal Bank of Scotland (RBS) just before the 2008 global financial crises.
Buzzfeed and the procedural manual
After the 2008 crisis, Ben and the team at RBS turned their attention to damage control by restructuring loans and creating a procedural manual in the process. What he ultimately learned was this: <"The best way to actually maximize returns for the bank was to actually take the keys back from borrowers who were more than happy to give those keys back at that time." — Ben Deacon> However, when Buzzfeed leaked the manual, it was thought that RBS was incentivising staff to repurpose properties. While this certainly wasn't the case, the general consensus was that the staff used underhand tactics to take back the real estate. Ouch. Ultimately, an independent review found nothing wrong with the procedures. From there, using the same experience he'd gained from RBS, Ben went on to do the same sort of work for Rotary Capital.
Episode Highlights
With the high code world, there's a big learning curve. With the low code, you could do 80% of the functionality that you require from a high code world, but in 20% of the time." — Ben Deacon
"Even now when I'm working, I'm just enjoying it. It doesn't feel like work anymore. I'm just having a hell of a lot of fun." — Ben Deacon
"Everyone needs to every five years stop and reassess and go, 'What is it about my current job that I do not enjoy?'" — Ben Deacon
Leave a comment
Let us know what you think. We promice your email address will not be published.
Thank you for reaching out.
We'll be in touch in the next 24 hours to arrange a session with you.